Due to the impact of the corvid-19 virus in the wisdom of the Lord we have chosen to serve Him as he did by saving lives.

Services have resumed @ 25% capacity which for us means 42 people until the next phase . We are continuing to minister with an online presence. If you would like to be included please give us your email address and we will send to you the messages.

To register for our in house service.. email us.

2Co 9:8
...
God is able to make all grace abound toward you
; that ye, always having all sufficiency in all things, may abound to every good work:
Act 20:32
... And now, brethren, I commend you to God, and ...
to the word of his grace
, which is .... able to build you up, and to give you an inheritance among all them which are sanctified.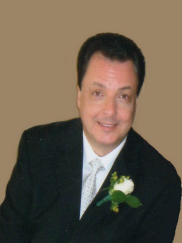 Vision Statement,
A vibrant church with a compassionate prophetic atmosphere / that impacts the heart of all people and inspires revelation that by His grace builds the family and disciples / stirring the gift of life to bring the gospel to our world.
Main page" Compassion... WWW.steadfastchurch.net

Outreach ...................... WWW.ProphetPatrick.com
Family Values...................... www.steadfastchristianfellowship.org

Embracing Family Values. Father son and Holy Ghost. The very foundation of the family is

Jesus the word made flesh.

Note : The 14 west end ave address shown in the google listing is our home office. We do not own a building or have a private office but share a building with beth Emanuel at 5070 Expressway Dr South Holbrook NY 11741 Click the directions tab to get directions.. Our New Number is 395-1201

News Gallery
Steadfast Christian Fellowship has been growing in the grace of the Lord. You cannot deny the presence of the Lord in the midst of the people.
This service was supernatural, Pastor preached a word on the depth of the heart of God.. How deep a man will dig for water is determined by how thirsty the man is
Sin begins with a thirst. Satan attacks you with temptation to sin by magnifying your thirst then tries to lead you to the wrong well.. If you can identify that you are thirsting for real satisfaction when you are tempted, then you will find that satisfaction in the well of oath and not in the world to gratify the flesh. Jesus is the real deal and nothing else.. When Jesus was tempted in the wilderness he drew water from the well of oath. Saying in .. In Mat 4:4-10.. three powerful words "IT IS WRITTEN"
Defining your thirst will lead you to the right well.... The well named Beer-sheba Abrahams well called the well of oath in Gen 26:17-19 ...and also where God said in Heb 6:16-18... that He bound himself with an oath so that all those he promised to help would be perfectly sure and never need to wonder whether he might change his plans. 18 He has given us both His promise and his oath, two unchangeable things that we can completely count on, for it is impossible for God to tell a lie. Now all those who flee to him to save them can take new courage when they hear such assurances [saving grace] from God; now they can know without doubt that he will give them the salvation he has promised them. We must ... Dig deep into the right and good ..well of salvation. The well of oath. And find His grace.. For
Gal 3:13-14 ... Christ hath redeemed us from the curse of the law, being made a curse for us: for it is written, Cursed is every one that hangeth on a tree: 14. That the blessing of Abraham might come on the Gentiles through Jesus Christ; >>>>> "that we might receive the promise of the Spirit through faith." ..... Out of the well of the oath of our father which said in... John 7:38 ... He that believeth on me, as the scripture hath said, out of his belly shall flow rivers of living water.
We must drink from the right well, as well as Unstop the well of the ear... [ The ears that here. ] ... Mat 11:15.. Mat 13:9 .. Mat 13:43.. Mar 4:9.. Mar 4:23.. Mar 7:16.. Luk 8:8.. Luke 14:35.. He that has ears to hear let him hear... ]
Isa 35:3-5 ... Strengthen ye the weak hands, and confirm the feeble knees. 4 Say to them that are of a fearful heart, Be strong, fear not: behold, your God will come with vengeance, even God with a recompense; he will come and save you. 5 Then the eyes of the blind shall be opened, and the ... ears of the deaf shall be unstopped.